Google Nest Learning Thermostat
Nest's 3rd generation Learning Thermostat learns your schedule to program itself, turns itself down when you are away and lets you change the temperature from your phone.
Retail Price
$249.00
After a instant rebate of
$100.00
Your Price
$149.00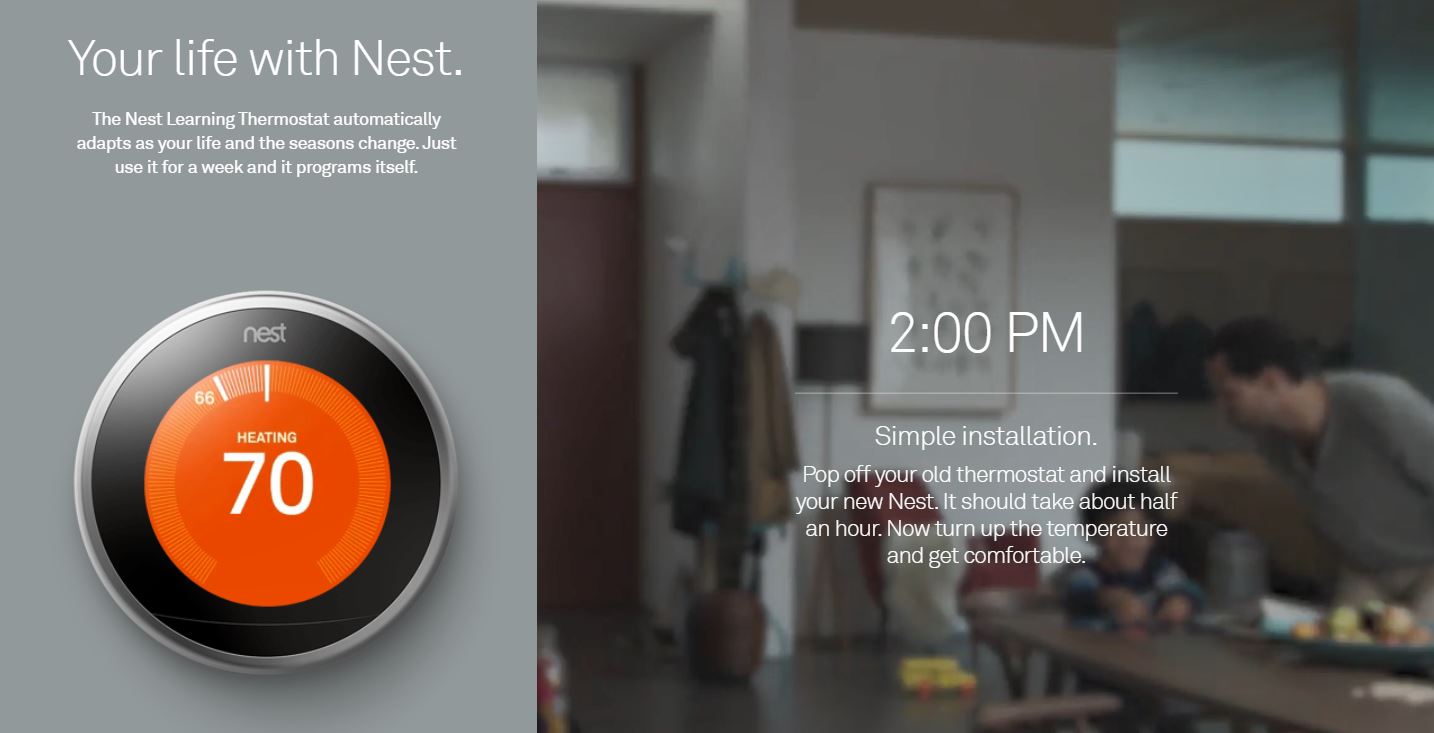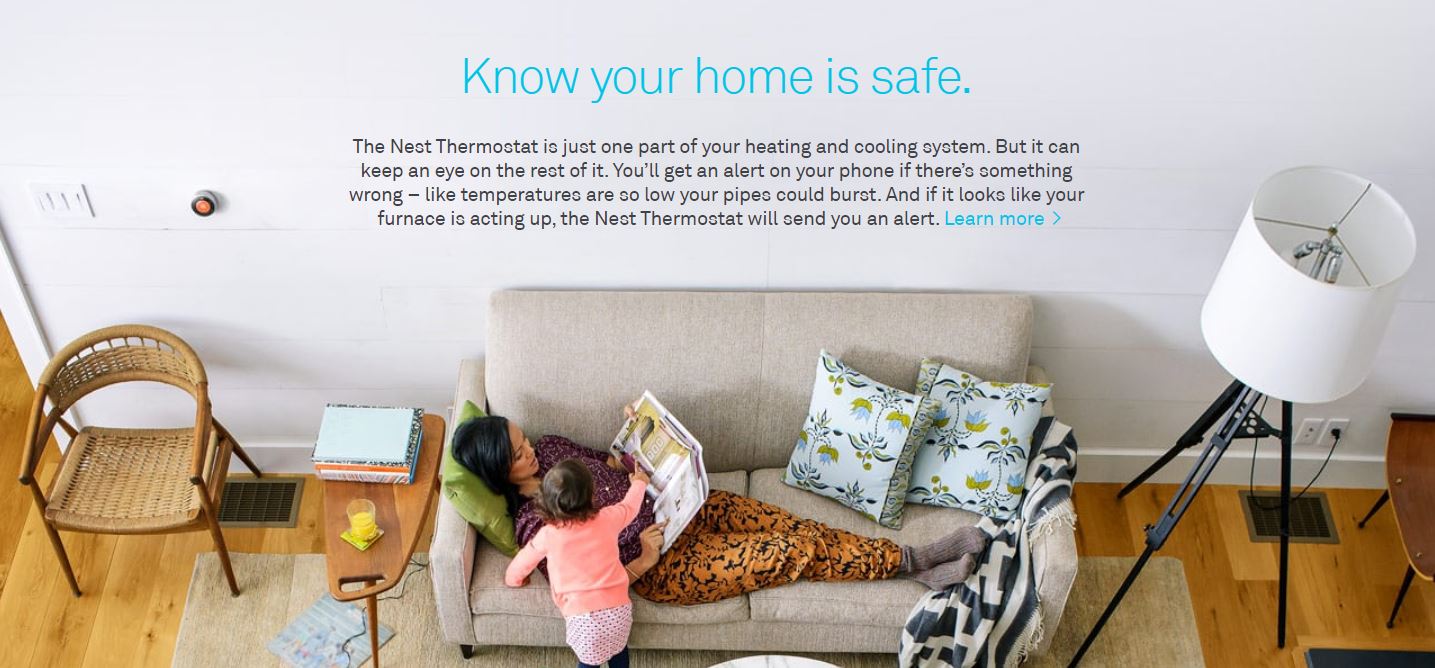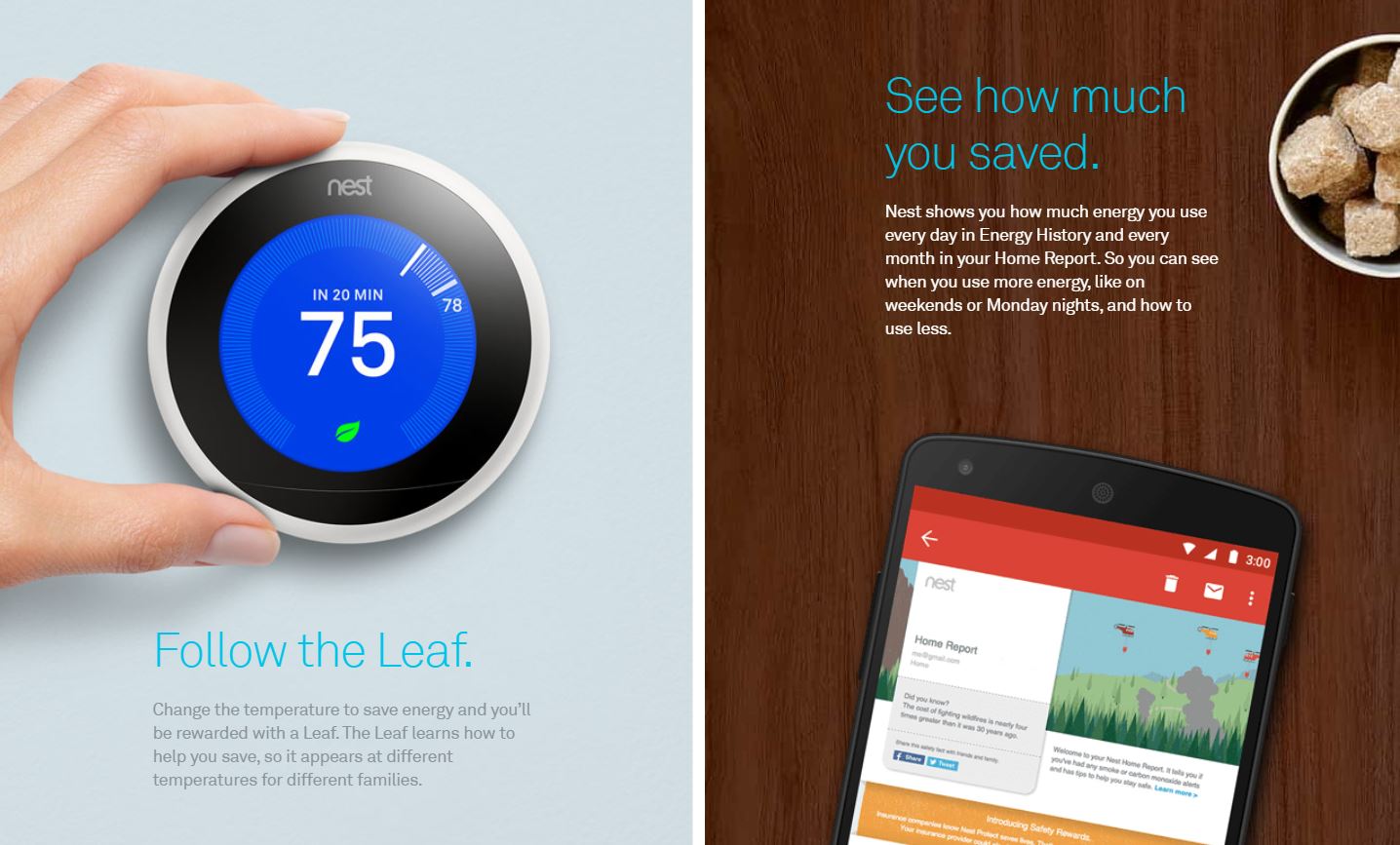 ---
Easy Installation: Three out of four people install Nest themselves in 30 minutes or less. If you are comfortable installing a light fixture, you can install Nest. Everything you need comes in the box. Too busy? Learn more about Nest Certified professional installation at 855-4MY-NEST.
Compatibility: Nest is compatible with 95 percent of 24-volt heating & cooling systems: gas, oil, electric, forced air, heat pump and radiant. Use the Nest Compatibility Checker to make sure this Nest Learning Thermostat will work in your home.
Nest works with:
Heating: 1, 2 and 3 stages (W1, W2, W3 wires)
Cooling: 1 and 2 stages (Y1, Y2)
Heat pump: with auxiliary and emergency heat (O/B, AUX, E)
Fan (G)
Power (C, Rh, Rc)
Humidifier or Dehumidifier (HUM, DEHUM)*
Dual fuel (heat pump and furnace)*
Zone systems with or without dampers
Adding a Common "C" wire is not needed in 99% of installations
Wi-Fi required for remote control and software updates and Energy Reports
* Professional installation recommended.
Additional Information: Installation Guide (pdf)
---
Compare The Google Nest w/ Other Models
Use the below table to better compare what options are available, and what you might want to utilize in your home.  Please ensure they are compatible by utilizing the System Compatibility checkers below as well! 
More Information

| | |
| --- | --- |
| Product Rank | 1 |
| Manufacturer | Nest |
| Manufacturer Model | T3007ES |
| Single Stage Heating/Cooling | Yes |
| Two Stage Heating/Cooling | Yes |
| Line Voltage Heating | No |
| Wi-Fi Enabled | Yes |
| Self-Learning | Yes |
| Warranty (Years) | Not Available |